Richard Hammond joined us in early 2019 as our first Chief Executive. Richard has 30 years' experience within the charity sector leading successful teams within organisations such as Save the Children, ActionAid and RNIB as well as a number of charities within the health sector.
Richard has a strong background in fundraising and strategy development and prior to joining us held a number of Director roles and joined us from Prospect Hospice where he was Deputy Chief Executive and Director of Income Generation. Richard is a member of the Institute of Fundraising and is a qualified facilitator. Richard can be contacted on 07495 552322 or at contact@separatedchild.org
Hannah Williams joined us in November 2020 as our first Executive Assistant and moved to the role of Operations Manager in September 2022. Hannah has a wealth of experience in the corporate and charity sectors with a background in marketing and business development. Hannah's charity experience includes 18 years as a volunteer supporting organisations such as Samaritans and Survivors of Bereavement by Suicide (SoBS). Hannah can be contacted on 07376 721325 or at contact@separatedchild.org
Project Manager – Arrival and Sleep Packs Project
Ellen Rafiqi joined us in April 2022 as Project Manager. Ellen oversees the assembly of the Arrival, Sleep and Essentials packs and their distribution via our partners across the country. Ellen's expertise lies in refugee support and, prior to joining The Separated Child Foundation, worked in Calais for over five years with Refugee Community Kitchen. 
Ellen's passion for global and social justice issues stems from her paternal family's forced displacement and their experience of settling in the UK.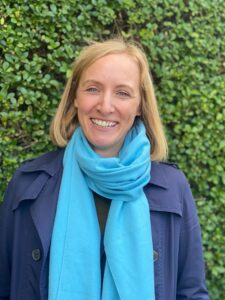 Helen Tirebuck joined us in June 2022 as Programme Manager. She is an experienced programme manager with a background dedicated to working on refugee crises. Prior to joining us, Helen spent five years in the Middle East.
Helen's charity experience spans two decades. Within that time she has worked in small charities such as Challenges Worldwide as well as world-renowned global organisations including Oxfam, Mercy Corps and CARE.
Samantha Bowden joined our team as the Administrator in November 2022. Sam has worked with The Churches Conservation Trust and has a background in digital communications and retail banking. In her spare time, she is also an active supporter and promoter of the RNLI, PADI Project Aware and local beach clean up's. Sam has event fundraising experience for MacMillan Cancer Support, RNLI and Prostrate Cancer UK.
Emma Gardiner joined our team as the Youth Worker for Club Class in Croydon in October 2021. Emma has been facilitating support and advocacy groups for migrants for the last eight years, with a focus on supporting those who have experienced trauma and adversity to develop new, positive identities, find their creativity and have fun. She has experience working with separated young people and survivors of trafficking and gender-based violence. Her practise centres on creating spaces where young people can express, explore and expand in a safe way.
Ama Ata Aidoo, a playwright, poet and novelist, has won many literary awards, including the 1992 Commonwealth Writers Prize for her novel Changes. Her writing particularly deals with the tension between Western and African world views. Many of her protagonists are women who defy stereotypical female roles. Ama Ata has spent a great deal of time lecturing in Africa, Europe and North America.
Lord (Alfred) Dubs has held key positions in local and national government, and in several influential organisations. He was Labour MP (1979—87), Director of the Refugee Council (1988—95) and since 1994 a Labour life peer, Baron Dubs of Battersea. A child refugee fleeing Nazism, he champions the rights of unaccompanied refugee children: he successfully introduced an amendment to the Immigration Act 2016 to offer them safe passage to Britain during the refugee crisis.
Photo credit: Chris McAndrew. This file is licensed under the Creative Commons Attribution 3.0 Unported license.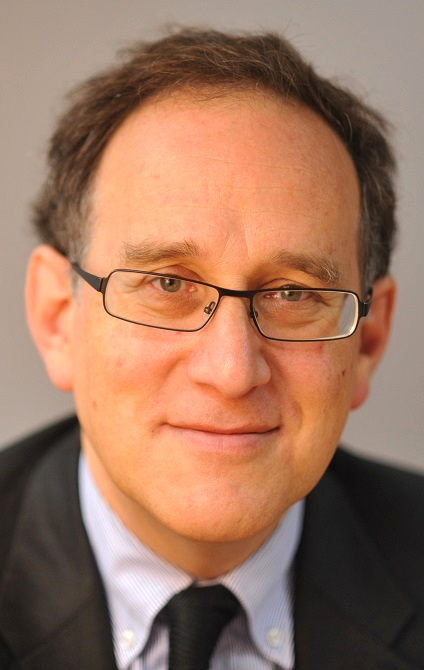 Dr Anthony Julius is a prominent British lawyer and academic, whose doctorate is in English literature. A highly regarded litigation lawyer, he has acted for many high profile clients. He is currently Deputy Chair of the prestigious London law firm Mishcon de Reya, Chair of the London Consortium and Vice-President of the Diana, Princess of Wales Memorial Fund.
The Baroness Neuberger DBE is a rabbi and social reformer, engaging in various voluntary and philanthropic roles. She has given advice to national government and local authorities, especially in the field of health and medical care. She was created a life peer in 2004 and in 2007 was appointed chair of the Commission on the Future of Volunteering. She served as Senior Rabbi of West London Synagogue 2011—20. One of her most influential books was The Moral State We're In.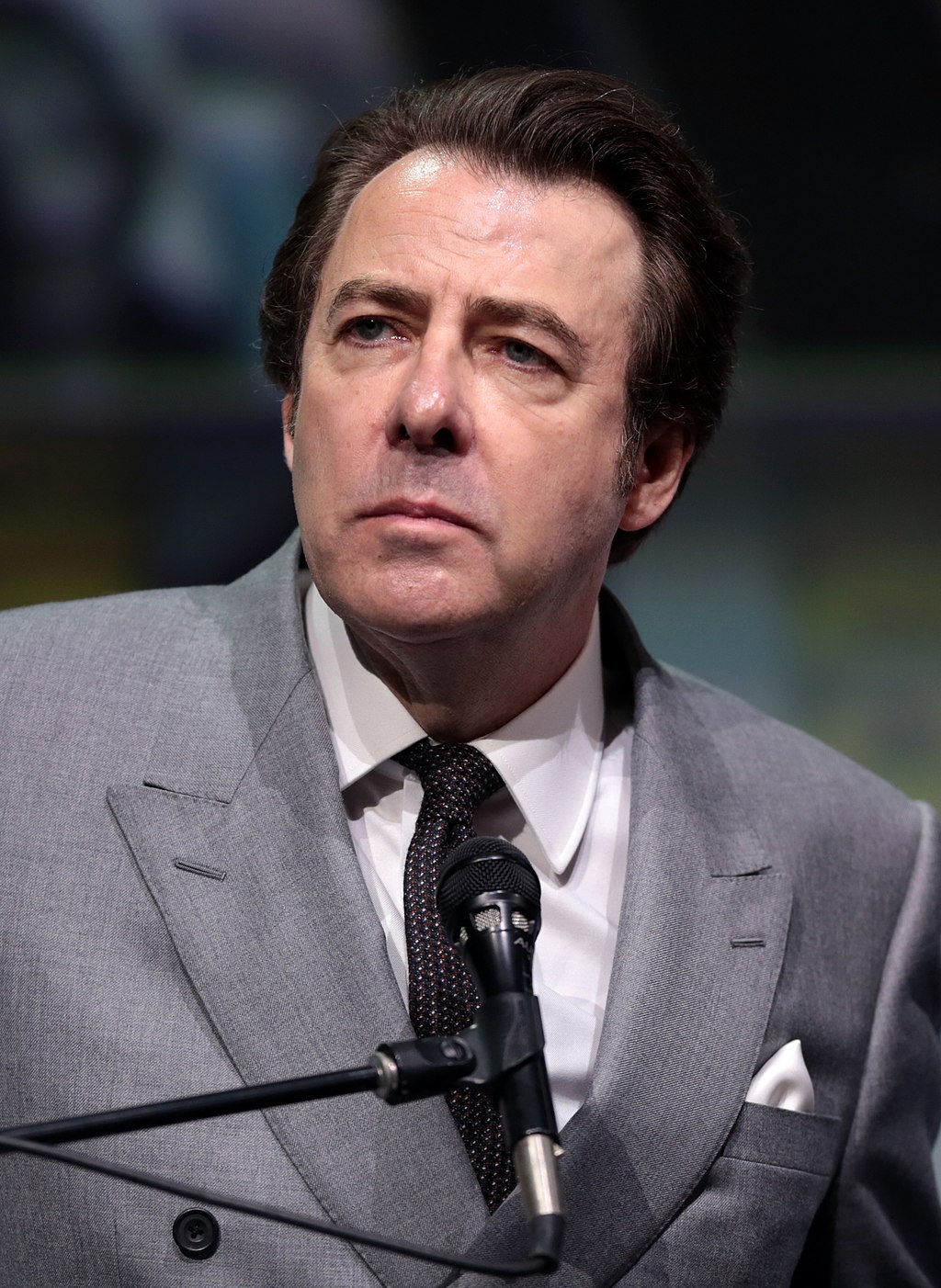 Jonathan Ross OBE is a film critic, chat show host and presenter of television and radio. His Queen's Birthday Honour in 2005 was given for services to broadcasting and he has also received awards from the entertainment industry, including BAFTA three times for television entertainment performance and, in 2008, the Sony Gold Award 'Music Radio Personality of the Year'.
Photo credit: Gage Skidmore – This file is licensed under the Creative Commons Attribution 3.0 Unported license. 
Jonty Hurwitz, formerly a financial entrepreneur, is an engineer, technological innovator and scientifically inspired artist who is a member of the Royal British Society of Sculptors. His anamorphic statues, using Nano technology, are recognised as the smallest human form ever created. Elements of his work focus on the experiences of displacement and refuge.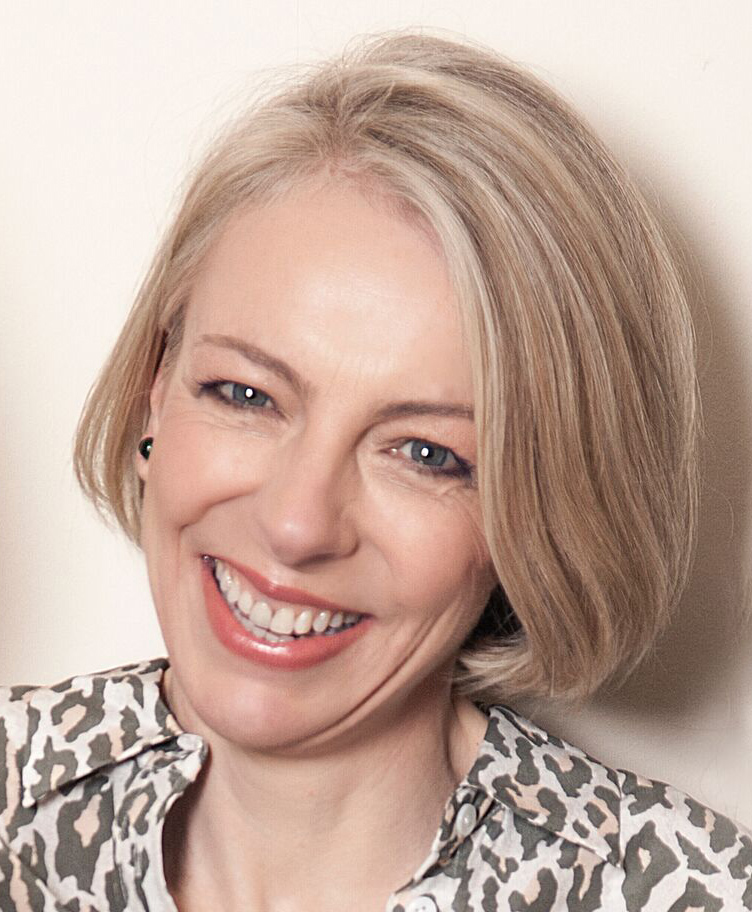 Sarah Kleiman is a solicitor, and the General Counsel of a large City law firm.  She has a keen interest in professional ethics and diversity, and speaks on both topics. She is proud to be from Grimsby.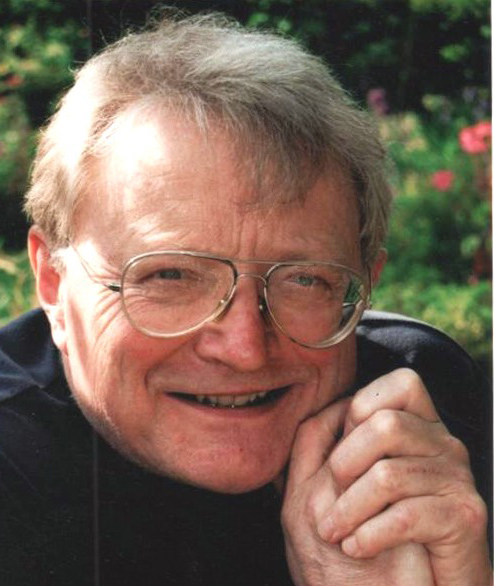 Robin Richardson (Founding Chair – 2007-14) was formerly a director of a consultancy specialising in equality and diversity, the director of the Runnymede Trust and a local authority chief inspector for education. He is the author of many publications on equality and diversity issues, and is a frequent lecturer at national and international conferences. He was drafting editor of Living with Difference, the report of the Commission on Religion and Belief in British Public Life (2015).
Mark Friend (Trustee – 2007-14, Chair – 2014-21) is Strategy Director at Cancer Research UK. He was previously at the BBC where he led the strategy team and developed and managed new digital products such as iPlayer Radio, podcasting and music services. Mark is also a Non-Executive Director of North East London NHS Foundation Trust. He previously worked as a management consultant and in business development for media and public service organisations. Mark is a qualified Chartered Accountant and a qualified Executive Coach.
Michael Marx FCA (Honorary Treasurer – 2007-2022) is a Fellow of the Institute of Chartered Accountants and a former member of the UK Listing Authority Advisory Committee. He was chief executive of Development Securities plc, listed on the London Stock Exchange, for 21 years up to July 2015; and was chair of Nationwide Accident Repair Services plc, listed on AIM, for 9 years to May 2015. He is currently Trustee of The Holocaust Memorial Day Trust, JW3 and The Jonathan Levene Music Scholarship.
Gloria Abramoff FRSA is the Managing Director of Tonic Productions, specialising in award winning editorial content for BBC networks, corporates and charities. As an Executive Consultant, she is also developing creative  primary school content linking the curriculum to careers. Previously at the BBC, she was the Creative Director of Children In Need and Project Director for multi media social engagement campaigns. A retired Trustee of both the Jamie Oliver Food Foundation and The Radio Academy, she is an active advocate concentrating on story telling, working with several charities to help develop their work and impact.
Angela Gluck (Acting Chair) has worked as a teacher, lecturer, teacher-trainer, school inspector and curriculum creator, has authored over 40 books on religion, history and education, and broadcasts on these subjects. Much of her professional life has centred around interfaith dialogue and issues related to life in a pluralist society. From 1993 to 2011, she co-directed an educational consultancy specialising in equality and diversity; she is currently a freelance educator, trainer and writer.
Alison Hylton-Potts (Honorary Treasurer) joined the Board in December 2021. Alison is a chartered accountant with 15 years' experience in finance including accounting, audit and Finance Director roles in a range of companies from start up to FTSE 100. In 2018 Alison changed career and is currently working as a midwife in a London NHS Trust. Alison's experience also includes supporting charities from a finance, governance and commercial perspective having held Trustee and Audit Committee Chair roles in other organisations.
Christina Moore (Member: Influencing Committee) has worn many hats in the digital field and is largely known as a digital audio evangelist. Christina has been a Judge for The British Podcast Awards, Audio Production Awards and facilitated the Spotify Sound Up Accelerator Programme, as part of her mission to bring engaging content to audiences and champion the careers of creatives.
Rabia Nasimi has ten years' public and voluntary experience in the field of social research and policy, with a specific focus on migration and integration. With an MSc in Sociology (Research) from LSE and an MPhil in Sociology from Cambridge, she is currently the Research and Insights Lead for the Afghan Resettlement Team, within the Local Government and Communities Directorate at DLUHC. Within the VCSO sector, she was a Strategic Development Manager at the Afghanistan and Central Asian Association, where she was responsible for cultivating funders and , managing relationships, and contributed to the production of inspiring funder reports.
Arnaud Vervoitte (Deputy Chair, and Chair: Management Committee) is INQUEST's Operations and Development Director. A politics graduate holding a Master's degree in global politics and race relations, he has worked with refugees for 12 years, including as the manager of a national children education project and as the senior manager responsible for asylum support in London, West Midlands and the East of England at the Refugee Council. Prior to joining INQUEST, Arnaud was the managing director of Just for Kids Law, a legal charity supporting children and young people. He is a passionate campaigner on social justice issues, including anti-racism, gender equality and the rights of refugees and migrants.
LinkedIn Volunteer
Roma Felstein is a freelance journalist. She worked as a radio producer with the BBC and a tv executive for satellite broadcasting before setting up a training company. Currently she volunteers with a number of asylum organisations.
Voluntary Roles in the Arrival Packs and Sleep Packs Projects
Coordination of Partner Evaluations
Naomi Joffe works at the Hearts Milk Bank, managing a team that processes donated human milk for sick babies. She and her daughters volunteer as Purple Packers and fundraise at school as it's a simple way to get real and vital help to children when they really need it.
Volunteer Rota Coordinator
Nikki Clarke is a PhD student at Birkbeck (University of London) and was a BBC journalist for over 30 years. She has volunteered with Separated Child since 2016 because it's a practical way of doing something to help.
Pack leaders
Ben Koh recently gained an MSc in Global Development and works in renewable energy. He is UK-born of French-Chinese origin: his paternal grandparents fled the cultural revolution in China, then genocide of Chinese in Malaysia; his maternal grandparents lived through German occupation in WW2. He believes in offering support and sanctuary to those displaced by modern turmoil. He is glad to offer help to 'Separated Child' so that children and young people arriving on our shores have the essentials to make a safe, dignified start to a new chapter in their lives.

Support Us
We are dependant on your generous donations of money and time to provide our services to the vulnerable and traumatised separated children who need our help.