Separated Children arrive in the UK alone, dishevelled, dirty, vulnerable and traumatised after an arduous journey and having lost their parents.
Please help give them dignity, warmth and comfort by sponsoring an arrival pack containing the essentials for the first few weeks of their experience in the UK.
Please 'Give a Pack' and help a vulnerable child.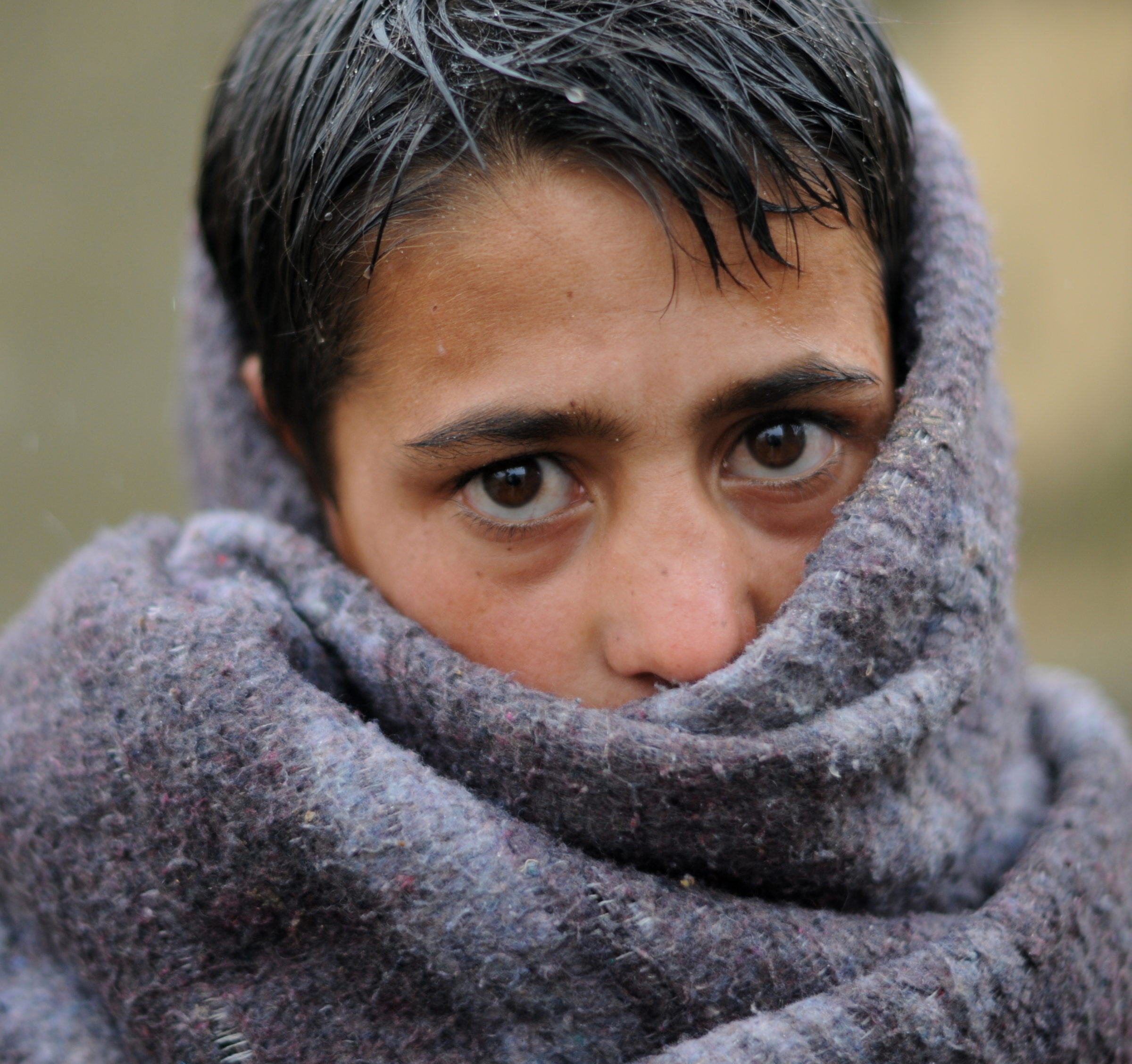 Our arrival packs are prepared by volunteers and distributed to vulnerable and traumatised separated children through our partners across the country.
The goods that make up an arrival pack cost £40 including distribution:
Items in the Arrival pack
Cost incl VAT
Warm top – jumper, sweatshirt or hoodie
6.00
Waterproof jacket
4.80
Trousers
4.80
Towel (large hand or small bath) & wash bag
2.75
Flip flops or slippers
1.00
Light top such as T-shirt, blouse or shirt * 3
3.90
Underpants * 3
3.00
Socks * 3
1.20
Warm gloves, hat & scarf
2.25
Duffle bag, drawstrings and pocket
3.20
Soap, Shampoo, Comb, Deodorant,
Toothbrush, Toothpaste, Menstrual set
4.10
Distribution
3.00
Total cost per pack
40.00
£40 could pay for an arrival pack for a vulnerable child
£10 a month could provide 3 separated
children with an arrival pack each year.
Why should you 'give a pack'
Children receiving packs report increases in feelings of being welcomed, comforted, treated like a human being with kindness, dignity and respect.
Feedback from our partners
One of the boys that received one of the packs was very emotional to know people out there want to help children like him. He described the bag as awesome – he particularly liked the hoodie, raincoat and gloves because there were nice and thick and he was not cold anymore. Once again thanks for your support it really makes a big difference.
Some of the young people are very dirty with filthy clothes when they arrive so the donations are very much appreciated. They have clearly been put together with great
care and love. Thanks so much to everyone who has helped make this happen, it really is much appreciated.
Imagine having to flee your homeland because of war, terror, or persecution…
Imagine being a child or young person…
Imagine not having your parents with you because they were killed before you left or were unable to leave…
Imagine arriving in a strange country, seeking asylum, completely alone…
Imagine having absolutely nothing.
Now imagine
being able to help.